Fun in the Sun
As the weather begins to get warmer, people generally prepare to have some fun outside enjoying the sun. If you don't have a pool in your backyard already, you may be thinking about the benefits of adding one to your property for the upcoming season. Let our sunrooms and patio rooms screen enclosures in Pico Rivera  help to protect and extend the life of your swimming pool.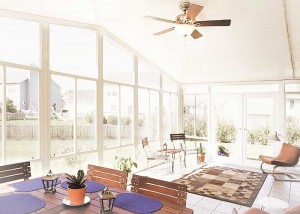 The Great out doors
No one can have a great time outdoors interrupted by nasty mosquitoes flying around their head. If you want a way to keep mosquitoes and a host of other bugs away from your party area, sunrooms enclosures in Pico Rivera, CA may be the perfect answer to your problems. You will be able to entertain a host of guests and swim without having to worry about any bugs interrupting your party.
Your enclosure will be complete with a locking door, so you will have the peace of mind you need in your new room addition to your home. Talk to us about recommendations for child safety measures, as well.
FREE IN HOME ESTIMATES and Financing Available
We offer free in home bids to any local residents in the We Service the entire Los Angeles County area including Pico Rivera, California area. Local 1-310-955-4113 or Toll Free 1-877-295-1713
We specialize in Patio Rooms, Sunrooms, and Patio Covers.
Our Sunroom, Pica Rivera, CA types
Straight edge sunroom

Curved eave sunroom

Garden room

Conservatory sunroom

Gable sunroom
Our Patio Cover, Pica Rivera, CA Types
Alumawood Patio Cover
Lattice Patio Cover.